Writing, Health and Safety – Working Safe
Including health and safety plans in your writing programme is the best way to boost your career. This means you're living your dream as a writer but also being mindful of your well being.
Workplace health and safety is a multidisciplinary field that focuses on the safety, health, and welfare of people (writers) at work.
Maintaining Health and Life Balance
Writing without planning is a recipe for failure. There is no doubt goals pave the way for your business success.
So, goal setting is something that every writer should do.
Goals will make you stick to your original plan.

Goals help you deliver your targets consistently.

Goals are useful for reviewing your progress or lack of it.
For example, if you blog for a living, you must create content on a regular basis and content creation becomes one of your key goals. 
Deliverable goals must have set times including their frequencies so that you are able to measure any progress or lack of it.
For instance, as a writer who blogs, your goal will be to create content (1000 words) every Mondays and Fridays.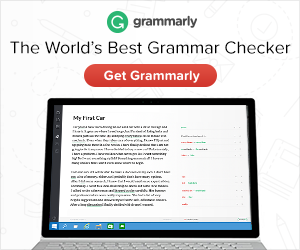 Lucy's Case Study
Lucy did the same by setting goals for her writing blog. She managed to stick to the goals for the first few weeks until bad habits crept into her writing schedule.
Lucy was working from home and her major pain was her constant struggle to balance time.
She had problems with establishing start-times and finish-times. This continued each time she slept late or overslept and would end up in a regrettable situation where she would have failed to meet her targets.
This problem started as a one-off but escalated to a regular pattern. Desperate to make up for the lost time, Lucy would remain sitting at her desk for hours and hours.
Little did she know she was solving a problem by creating another problem without realizing what she was getting herself into. This time into health-related problems.
Whose responsibility is it?
As a writer, it's your responsibility to be committed to maintaining your health, well-being and safety.
Make an effort to ensure that your work environment is in compliance with health and safety requirements.
It makes no difference whether you are running a blog, you are a newspaper editor or a novelist. The most important success ingredient you need is to have goals in place that will give you direction. 
Equally important is your ability to balance up your work to avoid putting your health at risk.
Goals and Health Balance – 
Why we should sit less writing from home
According to a National Health Service (NHS report,) results of studies carried out showed the linkage between excessive sitting and being overweight, obese with type 2 diabetes, some types of cancer, and early death."
There is no smoke without fire. There must be a trigger for these health problems.
Further report findings revealed that many adults spend almost half a day sitting, perhaps writing or watching TV and using a computer, etc.
Don't get me wrong, I'm not suggesting that work-from-home jobs pose a threat to your health.
Knowing how to balance up things is key in relation to time management. Also, knowing when to stop and take a well-deserved break or a stroll, makes the difference.
Health Experts Recommendation
Health experts recommend that taking "an active break from sitting every 30 minutes" is the most helpful thing a writer must consider doing.
Other tips to reduce sitting times:
place a laptop on a box or similar to work standing

stand or walk around while on the phone

take a walk break every time you take a coffee or tea break
How To Sit At Your Desk Correctly
Support your back by correctly adjusting your chair to reduce the strain on your back.

Make sure your elbows are by the side of your body so your arm forms an L-shape at the elbow joint. This will help prevent repetitive strain injuries.

Rest your feet flat on the floor so to rest your feet comfortably.

Your screen should be directly in front of you.

Place your keyboard in front of you when typing

Keep your mouse close

It's important to be able to see the screen easily without having to raise or lower your head.

Make objects easy to reach.
In as much as you want to achieve your goals, it's equally important for you as a writer to balance work and health.
Whatever goals a writer may have, they must be achieved alongside a healthy and safe working environment.
Attending Health and Safety awareness courses is one way of dealing with this issue.
Also, buying Health and Safety publicity materials to inform and educate you on how to work in a safe environment.
Hopefully, this post, "Writing For Health And Safety," will help you as you travel along your journey as a writer. My intention is to highlight health and safety issues in relation to your writing career.
It doesn't matter you are office based or writing in the comfort of your own home.
Please feel free to leave questions below. I will be more than happy to come back to you with a response as soon as I can.